If you desire to get google's attention and get a better rank in SERP build a dynamic XML sitemap for your website. Like any other services, which were done manually in the past, but are provided to us automatically today, the sitemap generation process has undergone various changes and improvements, entering into a new phase: Automatic Sitemap Generation. Today, gone are days when you had to manually code a PHP script and then, make the desired sitemap file. Now, is time to spend the least amount of resources and get the most efficient results.

* In this post, you're going to read about:
- The concept of sitemap
- The reason why having a sitemap is essential for your site
- The warp and woof of automatic sitemap generation
- The differences between automatic and manual sitemap generation
- The benefit of using a dynamic sitemap file
- The way yoursitemap.com do the process of dynamic sitemap generation

What Is Sitemap?
A sitemap (also known as sitemap file or Google sitemap) is a file that provides a complete list of your URLs available throughout your web pages and linked to the entire pages you have within your website, as well. To put it simply, it is normally a text file which encloses the web addresses of all of your pages in your site and provides them for search engines' robots. Using Google sitemap, you will be able to tell Google bots and also the crawlers of all other major search engines what you want to be indexed.


Automatic Sitemap Generator
The sitemap is of two kinds: XML and HTML. An
XML sitemap
is created with a search engine picture in mind. What this means is that the ultimate purpose of the generation of an XML sitemap is to help search engines' crawlers discover whatever content you have over your site easily and index them with the highest level of efficiency. HTML Sitemap, on the other hand, is aimed at favoring the real users of your site. Indeed, an HTML sitemap is a style-less web page within the structure of your website which organizes whatever pages you have in an exact
hierarchical way
. It is worth saying that the goal of
HTML sitemap creation
is not only to help internet users but also to provide valuable information for search engines with the aim of facilitating their indexation process.
Why Should You Generate Sitemap For Your Website?
Google and other search engines like Bing or Yahoo receive hundreds of millions of queries from users with different kinds of interests. If your site cannot be displayed in the search result pages over the relevant keywords, you will likely be missing a great deal of organic traffic. As you may know, the crawling and indexing processes have been improving through recent years. However, all major search engines still need a guiding plan to help them better find their ways to different kinds of content, and this is exactly what a sitemap does for your website.

In the same way, Google sitemap provides an organized list of your URLs to Googlebots, making them able to discover and index your web pages that might not be found otherwise. Moreover, when using a fast sitemap maker, you will be able to quickly tell Google about some precious information including the exact location of the page within your website structure, the last time your site was changed/updated, how often your site is changed, and how your web pages are essential in relation to each other. These data make Google able to gain a better and clearer picture of what your site is orienting about and what it has to offer to the users. This way, Google will start to show your URLs more in the SERPs (search engine result pages) and also rank them better. Therefore, the clearer Google sees your web pages, the more your website will be displayed in the SERPs.

In addition, an HTML sitemap leads your users in the correct way. It means that when you add an HTML sitemap to your website, new coming users who search for a specific page or piece of content in your site will not face any special difficulty in finding what they want. Drawing on the comfort HTML sitemap provides for your users, they can easily navigate throughout your site and also recognize where they are at the moment on your website.

What Is Automatic Sitemap Generator?
When it comes to generating a sitemap for your website, you face with lots of methods and tools by which you can make the desired sitemap. Among all of these methods, an automatic sitemap generator can be more applicable for you due to several reasons. As its name implies, the automatic sitemap generation process makes you able to create your sitemap with no need to take any manual action. Moreover, making a sitemap file with an automatic sitemap generator leads to time and resource-saving. In case you generate a sitemap and it needs any kind of change or revision, you will not have to spend a huge amount of time and money as the automatic sitemap generator is capable of making the necessary changes within the structure of your already generated sitemap.


What Are The Differences Between Automatic sitemap And Manual Sitemap Generation?
As much as you may like to spend an afternoon time on creating a sitemap for your site manually instead of taking a lovely nap, others might not consider it as an ideal kind of job they can plan to do in their afternoon. Due to the probable bugs and problems, a manual sitemap creation process can have, and also the time and money it takes to code the sitemap script required for sitemap generation, it's more logical to build sitemap for your website with an automatic sitemap generator.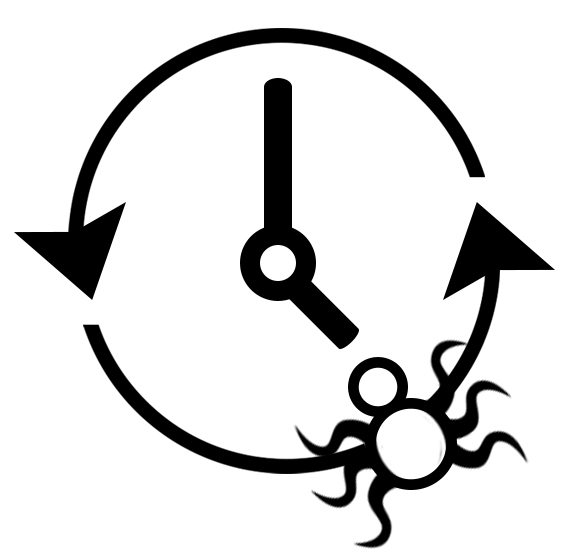 Dynamic XML Sitemap
While in manual sitemap generation you have to code the sitemap script from the very beginning on your own, in automatic sitemap generation procedure you don't need to write even a single line of PHP code. What an automatic sitemap generator requires to give you the final sitemap file are your website URLs.

Furthermore, your sitemap file must be suitable for all major search engines since your website is to be crawled not just by Google. If you decide to create your sitemap via manual methods, you will have to code several times to generate a suitable sitemap script for different search engines. Fortunately, this bothering repetition of script coding is removed in automatic sitemap generation. The sitemap file generated via an automatic sitemap generator like yoursitemap.com is fully adjustable to all search engines, including Google, Yahoo, Bing, and so on.


How Does yoursitemap.com Generate Sitemap For My Website?
The tool designed and presented by yoursitemap.com is a dynamic sitemap generator which is truly able to automatically create a sitemap for you. This completely web-based automatic sitemap generator makes whatever you want regarding your websites structure and organization in extremely simple way. To create a dynamic XML sitemap with the very easy-to-use sitemap generation tool, you need no specifically trained skill or knowledge; anyone with any level of knowledge and experience in web design and SEO can create sitemap automatically. All you need to enter your website URL and adjust some simple settings in the generator panel. Afterwards, our dynamic sitemap maker starts to crawl your web pages, files, and content using its exclusive crawlers. When the crawl process is done, the sitemap builder tool analyzes the collected data regarding the location of each of your web pages, the type of content each single web page contains, and the records of site modification so as to generate sitemap automatically.

What differentiates our automatic sitemap generators from all other tools is its sitemap submission feature. This sitemap tool not only generates your sitemap automatically, but also submit the final sitemap file to Search Console automatically. Using our dynamic sitemap generator, you do not have to upload the sitemap generated by our sitemap tool to Google Search Console directly since our online sitemap submitter is designed to do this job for you. When the automatic creation of the dynamic XML sitemap is over, the final file will be stored alive and fully active in the dashboard of your profile in our sitemap generator tool. What you really receive is a link, which is produced exclusively for each of your website, and you should insert it in the provided robots.txt file. This way, Google will have full access to your dynamic sitemap file alongside with any updated data on demand; therefore, you can be sure that all of your recently added or changed files, pages, or content will be recognized and indexed by Google bots.

Your time is a real type of gold, so don't waste it anymore and give this automatic sitemap generator a try. Be sure that the safest way to inform Googlebots is to generate a dynamic XML sitemap via our automatic sitemap generator.